Title Effects Generator Part 1
This sample shows some of the more advanced techniques we cover in Creative Coding Club courses.
It assumes quite a bit of knowledge from previous lessons covering SplitText, registerEffect() and loads of foundational gsap methods.
However it should give you a good taste of my teaching style and all the cool stuff you will learn as a student. This lesson is part of a 3-part series on creating advanced re-usable text effects.
Enjoy the video and demos!
Watch the Video
Explore the Demo


Want more GreenSock Training?


Current Promotion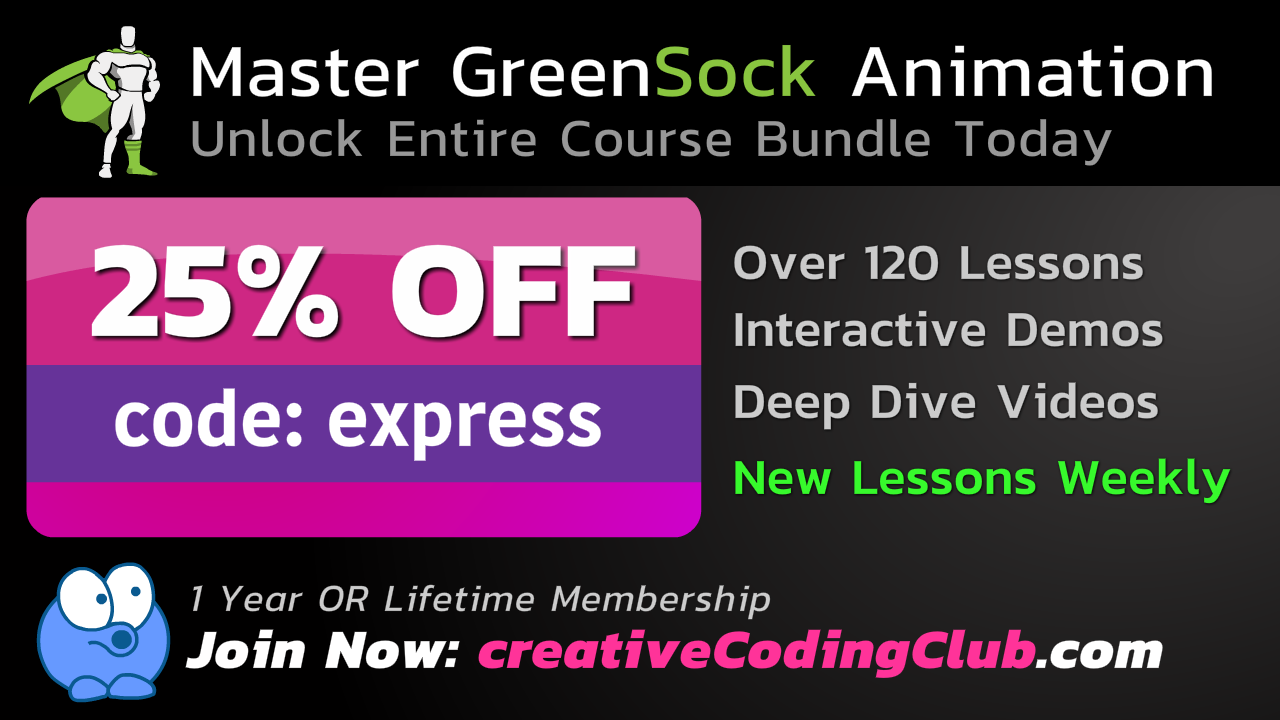 Join Creative Coding Club
Unlock the world's most comprehensive GreenSock Animation training.